I hate to say it, but Golden has long had a dearth of good dining. Restaurants come and go fairly quickly and many have had poor service, food, or both. But things are changing.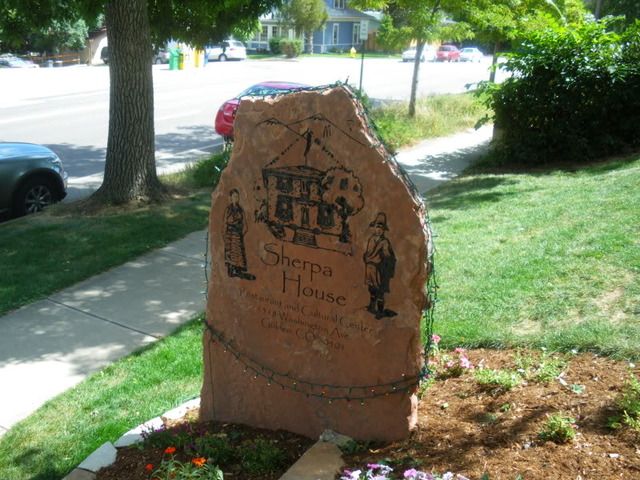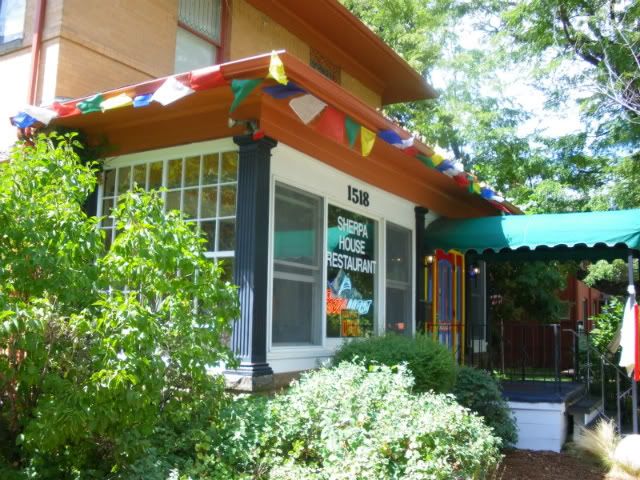 Earlier this year,
Sherpa House
opened up, serving Himalayan food (Nepalese, Tibetan, and Indian). It's located in a little house on Washington Street. When you first walk in, you're struck by its decor, as it also serves as a cultural center and is decorated as "an authentic representation of a typical Sherpa house in the Solu-Khumbu region of Nepal," complete with shrine.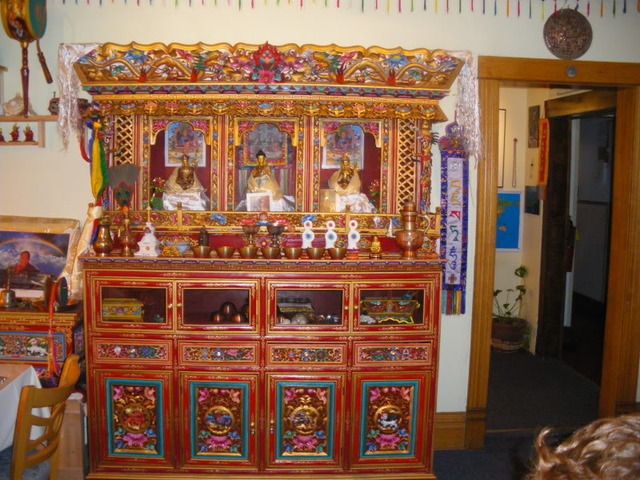 There's a collection of photographs of Nepal and even a Yeti replica (that's my little ham).
Speaking of yetis, I recently received an email from them that they are hosting "Yeti Night in Golden" next Saturday, Oct. 15th. From the email:
"An exciting event is taking place in Historic Down Town Golden CO. On Saturday Oct. 15 2009, a group of big and small YETIS (ABOMINABLE SNOWMANS) will be walking through the Historic Down Town of Golden, CO. It will all start from the
American Mountaineering center
in Golden and end at Sherpa House Restaurant and Cultural Center. The event will start at 5:30 pm at the Mountaineering Center with a Yeti custom making contest. The winner will not only get some prizes, but also get a free dinner at Sherpa House. There will be story telling about the legendary snowman (YETI) and participants get to see the mountaineering library and museum. Once the contest is done, around 7:00 pm, all the Yetis will be walking to Sherpa House Restaurant for a party (five minute walk). Everyone in costume will get a discounted dinner and buy one get one drinks free. Free chai tea for every one."
The patio is lovely too and a fantastic place to hang out on a warm day. It's decorated with prayer flags, tibetan art, and a garden. They serve
Golden City Brewery
beer, another plus and great for patio-sitting.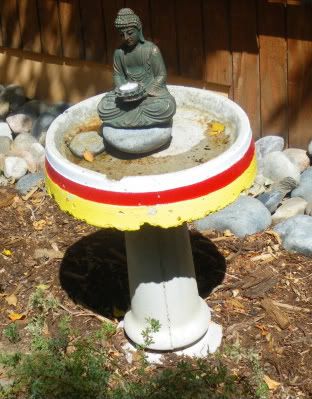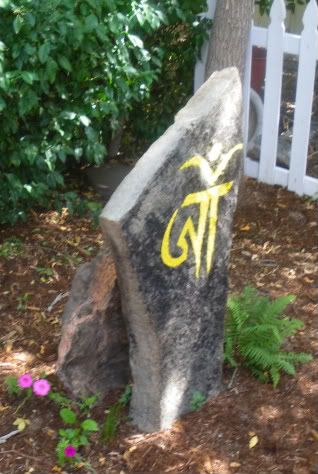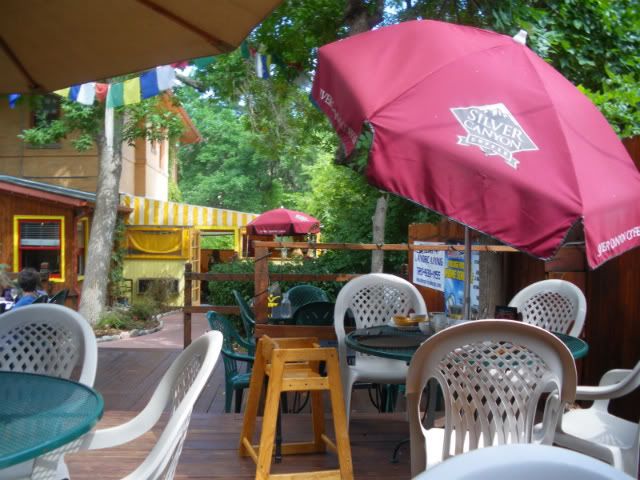 But how is the food? Excellent! I always start with the chicken momo (they also have veggie and beef momo)--steamed dumplings with spiced, ground chicken, served with a spicy tomato dipping sauce: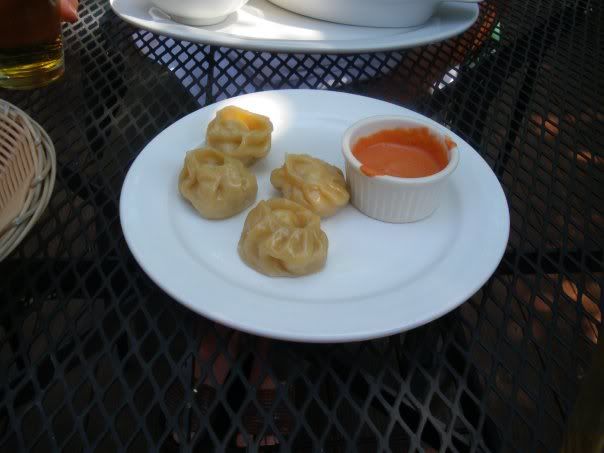 One favorite entree is the Daal Bhat, a "traditional Nepali platter of rice and lentil soup served with a vegetable side dish and a Naan bread. Choice of vegetable, chicken, beef, lamb or yak meat." Yes, they serve yak! They have a number of dishes that you can get with yak. B ordered it once and it wasn't bad. The daal bhat comes with rice, lentil soup, steamed vegetables, and the entree in a curry sauce. A server told me one should mix it all together.
As it comes: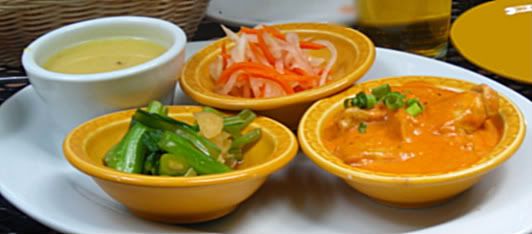 All mixed together: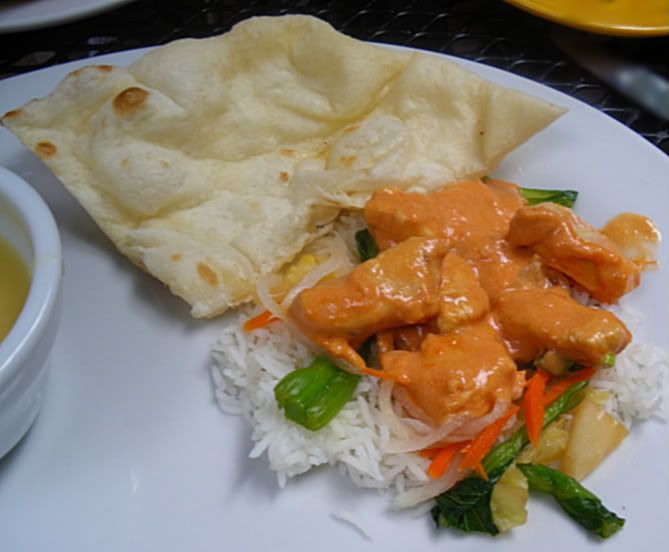 Other favorites are the Chicken Tikka Masala (tender boneless chicken pieces broiled in a traditional clay oven and cooked in tomato, onion and cream sauce) and Chicken Makhani (marinated chicken pieces barbecued in a traditional clay oven and cooked with onions, tomatoes in a cream sauce). The descriptions, tastes, and even looks are pretty much the same, but both are good.
The Tikka Masala: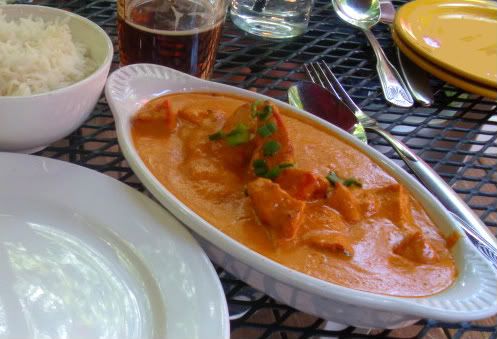 and the Makhani: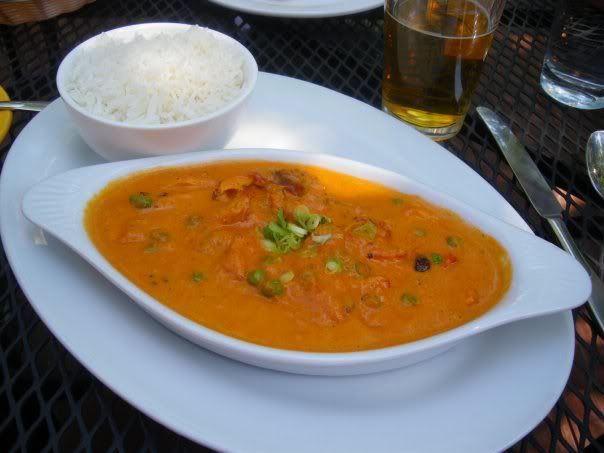 Occasionally, they'll have fish specials featuring tuna or salmon. I've had the salmon one and it was great. The sauce was so delicious. This picture is so yellow because we were sitting under a yellow awning at the time.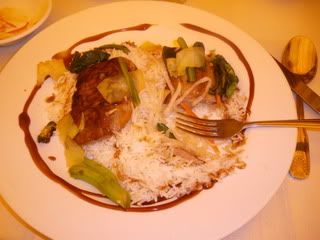 One thing we like about Sherpa House is that it has a kids menu, something which isn't always so common in ethnic restaurants. My 5 year old loves the momos, but my picky 7 year old sticks to the mac 'n' cheese (sad, isn't it?).