Tonight's meal was fantastic. When we were at
Colorado Winefest
, we picked up some of
Pastamore's Sweet Potato Linguine
: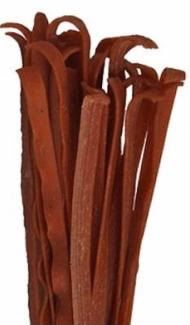 I wasn't sure what to do with it, so decided to keep it simple and it turns out that was probably my best bet, because the pasta is so flavorful, you don't want to mask it with a heavy sauce. You should have smelled it while it was boiling! The whole house smelled like Fall.
I decided to cook some chicken and zucchini (from my garden, of course!) and then make an easy "sauce" from olive oil, red pepper, garlic, and parsley (seasoned with some salt and pepper).
We paired it with Carlson Vineyard's Laughing Cat Gewurztraminer, which turned out to be just perfect.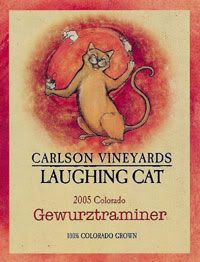 The spicy, but homey linguine with the spicy, fruity wine...ahhhhhhh.....