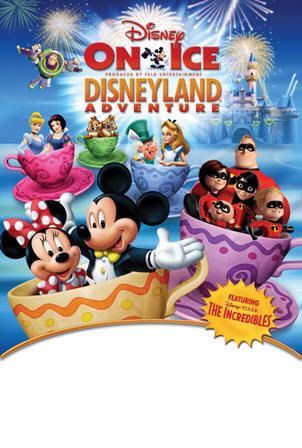 MomCentral
has been so kind as to give me a family four-pack of tickets to give away on my blogs. The show is on Thursday, March 12th or 13th at 7:30 pm at the Denver Coliseum. To win, just leave me a comment on this post with your email address and date you would prefer. I'll randomly pick one winner between this post and a similar post on my other blog. I'll then contact the winner by email for information on how to get your free tickets.
In addition,
MomCentral
is offering a discount code so that anyone can get 4 tickets for just $44:
Just log onto
www.ticketmaster.com
.
Select a performance.
Enter the coupon code: MOM in the MomCentral Promotion box.
Show dates are
Thursday, March 12: 7:30 pm
Friday, March 13: 11:00 am, 7:30 pm
Saturday, March 14: 11:30 am, 3:30 pm, 7:30 pm
Sunday, March 15: 11:30 am, 3:30 pm, 7:30 pm* (*Spanish Performance)
Offer good on all performances, minimum purchase of 4 tickets required; additional tickets above 4 can be purchased at $11 each. Not valid on Front Row or VIP seats or combinable with other offers.
So please leave me a comment below and don't forget your email address so I can contact you, if you're the lucky winner!
I know my boys are excited about this show. They are The Incredibles biggest fans.
******UPDATE******
You can have your choice of tickets for March 12 or 13. The contest will close on Noon (MST) on March 3.