We had a fantastic lunch at the cabin on Sunday. Take a look at our version of food porn. Every vegetable came from either one of our gardens or a farmers market. My garden has actually been producing some since the
disastrous hail storm
. And check out the cool Hall dishes my mom has.
First some sliced tomatoes from my garden. I think these are Roma: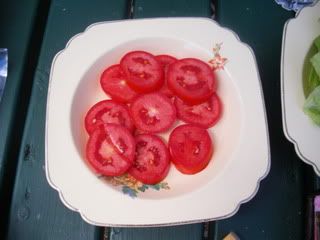 Sauteed green beans with onions from my sister's garden: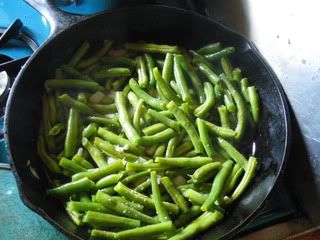 More of
the grilled globe squash
with pesto and parmesan (from the farmers market):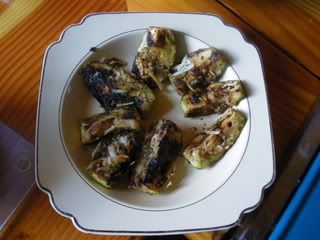 Corn bought directly from a local farmer in Eastern Colorado (by my sister):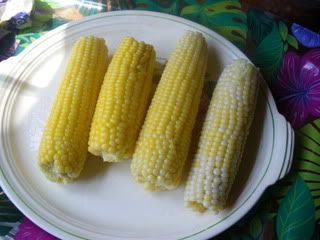 Grilled yellow squash (I can't remember if this came from my or my sister's garden):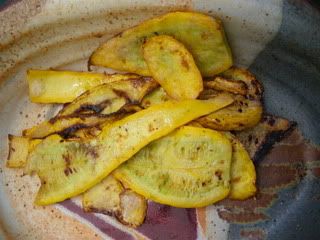 Palisade peaches from the farmers market: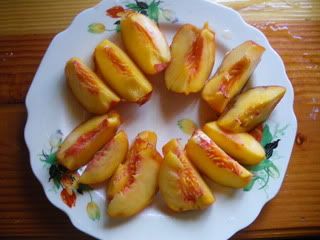 We had chicken (not pictured), but also a little fish that my brother in law caught that morning. My dad grilled it with butter and lemon and it was delicious, even though we each only got a few bites. It's not such a pretty picture, but twas tasty. Here it is on the grill: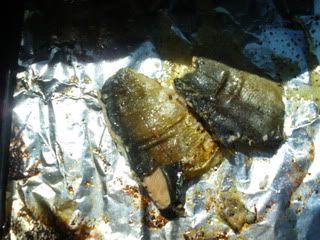 It was my sister's birthday and she asked for fruit pizza in place of a cake. Our recipe has a brown sugar, butter, and pecan crust, rather than the traditional cookie crust. Much better, in my opinion.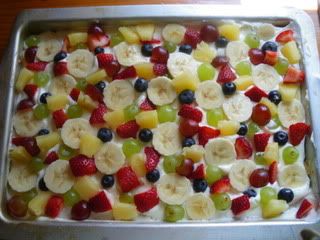 And I took picture of these awesome tongs that were my grandmother's just because I love them. They remind me of an archaic medical tool. I've already claimed it after the parents are gone, haha: