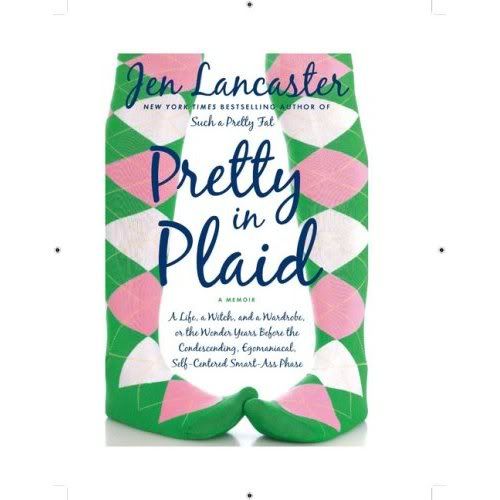 Just a reminder that
Jen Lancaster's
"
Pretty in Plaid: A Life, a Witch, and a Wardrobe, or, the Wonder Years Before the Condescending,Egomaniacal, Self-Centered Smart Ass Phase
" comes out today. Mine's on it's way from Amazon, and I can't wait. I know some of you out there are big fans too. If you're not, check her out: you will be. I've never read an author that makes me laugh out loud more.
Here's
an old post about her first book. I also stalked...I mean saw her at the
Tattered Cover
this last year, and I am happy to say she is as funny in person as she is on the written page and computer screen.