Le Swing Est Arrive
But oops, the chain is too short. You get the idea anyway: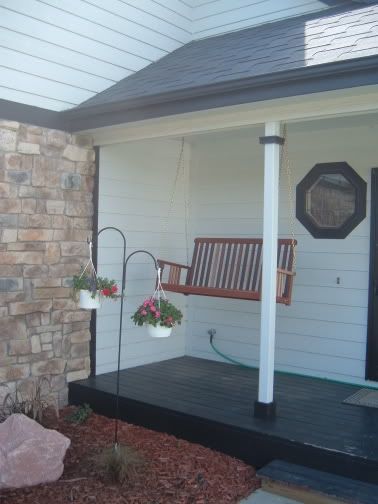 Brian is off to Home Depot to purchase more chain. Meanwhile, we'll just jump into it.
ETA: LMAO, I just saw it IRL and the pic doesn't do it justice. It literally comes to above my waistline: I couldn't even jump into it! I'd have to stand on a chair to get in it. I don't know what the company is thinking; our porch roof is not abnormally high.